A workhorse machine gun and rifle cartridge for over 50 years in the U.S. Army, the .30-06 Springfield cartridge has excellent effective range, lots of stopping power, and affordability in the modern market. All of these factors combined make it one of the most popular sporting rounds for hunters that need something capable of taking down medium to large-sized game.
Its name is somewhat unique: the "30" refers to the caliber of the bullet whereas the "06" simply refers to the year when the U.S. Army adopted the cartridge, 1906. Although it is over 100 years old, you can still find .30-06 Springfield cartridges in most major rifle ammunition stores.
Today, we'll break down the best scopes for .30-06 Springfield rifles. Let's get started.
What to Consider when Buying a Scope for .30-06 Springfield
There are lots of things to consider before purchasing a new scope for your .30-06 Springfield rifle. But you'll also want to pay attention to a few super important factors to ensure you make an ideal purchase. As an aside, many of the best scopes for .30-06 are also great for Remington 700 rifles due to both cartridges' length and recoil.
FFP Reticles… in Most Cases
There's a big debate in the shooting community surrounding the effectiveness of first focal plane or FFP versus second focal plane or SFP reticles. FFP reticles are preferred by most .30-06 users since they're ideal for long-range shooting. FFP reticles adjust their holdover point values based on your magnification level and change sizes when you look through the optic.
SFP reticles are the opposite, which makes them more suitable for relatively low magnification optics that don't dramatically alter your field of view. Still, this is ultimately a personal preference, although most quality .30-06 scopes will include FFP reticles by default due to their high effective range.
Quality Reticle Hashmarks
You'll also want to pay attention to the actual holdover marks or points included with a .30-06 scope reticle. For example, BDC or bullet drop compensating reticles include special holdover points on the vertical axis that can help you compensate for bullet drop at ranges over 1000 yards. This is crucial if you want to make super long-distance shots accurately or impress your friends.
Other holdover points or detailed information on the reticle will help you be more accurate as well.
Good Turrets
Similarly important are exceptional windage and elevation turrets. These turrets allow you to compensate for both windage and elevation, which is again crucial for hitting shots where these variables are more likely to affect the trajectory of your bullet after several seconds of flight.
Many of the best turrets will offer tactical and audible feedback, allowing you to "feel" your way to the right value without removing your eye from the target. Good turrets will also be zero-resettable, enabling you to instantly zero their values by clicking their tops.
Durability
Don't skimp on durability just because you are targeting an optic for relatively long-range shooting. Aircraft-grade aluminum is a superior material to choose, as it is both lightweight and durable. You'll also want a scope that is weatherproof since it will function in wet or foggy weather without compromising its abilities.
Note that durability doesn't just affect the outer casing of the rifle scope in question. You should also look for durable, multicoated optics that have armored protection. Such optics can resist scratches from dirt and general debris in the area.
Good Eye Relief
Last but not least, try to find an optic for your .30-06 rifle that has a good amount of eye relief. The more eye relief the scope provides, the more space you have between your eye and the ocular lens of your optic. This lowers the chance of the .30-06 rifle bucking into your eye and giving you an injury.
The .30-06 cartridge does produce a significant amount of recoil compared to other popular sporting or hunting cartridges. We'd recommend looking for an optic that provides at least 3.5 inches of eye relief by default at maximum magnification, although there's a little wiggle room depending on how confident you are at controlling the rifle's kick with every shot.
The Ideal Magnifications for .30-06 Scopes
There's a good deal of misinformation surrounding the .30-06 Springfield cartridge's effective range, partially stemming from over-estimations when it was first developed. Initially, it was believed that the .30-06 cartridge could only shoot up to about 1000 yards without losing its accuracy.
But when paired with machine guns, the maximum effective range of the .30-06 Springfield was closer to 3400 yards. While you won't reach distances of that magnitude with your sporting or hunting rifle, you can still expect the .30-06 Springfield cartridge to stay accurate and keep its stopping power up to 1000 yards and beyond.
To that end, you'll want relatively high magnification optics to pair with your .30-06 rifle. Each magnification level roughly translates to another 100 yards of visibility. With that in mind, optics that go up to about 10x or 12x are right up your alley.
However, you can also use the .30-06 Springfield cartridge for relatively short to midrange game hunting or property defense. Therefore, expect to find plenty of suitable scopes for .30-06 cartridges that only magnify up to 9x or so.
Ultimately, the ideal magnifications for pairing with your .30-06 rifle are up to you.
The 5 Best Scopes for .30-06 Springfield
.30-06 Springfield optics are everywhere, but only the best are worth your time and money. Check out the below five optics to find a few of the best rifle scopes for .30 -06 rifles for both hunting and target shooting needs.
1. Athlon Optics Argos BTR FFP Riflescope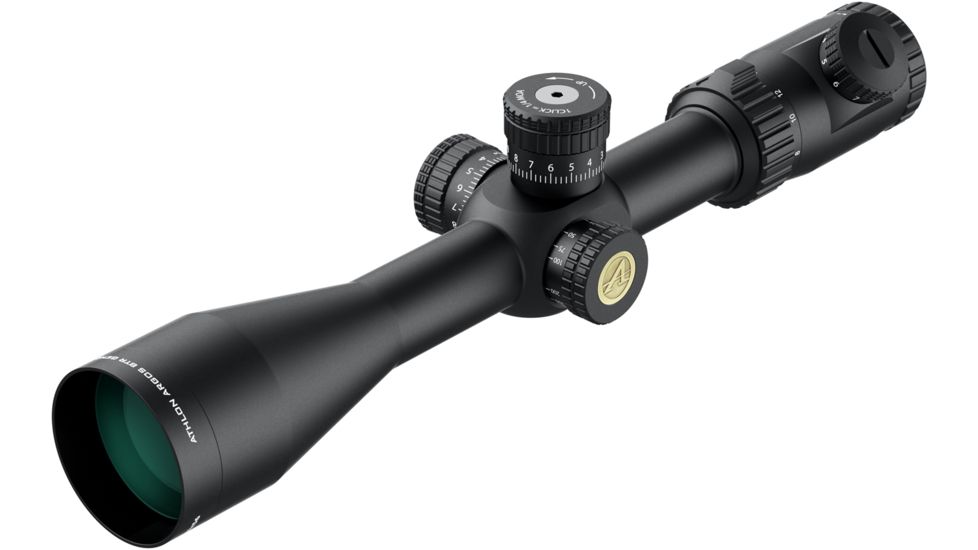 Check Price on Amazon Check Price on OpticsPlanet
As mentioned, the .30-06 Springfield cartridge is great for hitting targets up to and even beyond 1000 yards. So this optic from Athlon is a great choice if you want to maximize its effective range. It can magnify up to 24x and features a large, 50 mm objective lens that collects plenty of shooting light to provide a clear and crisp sight picture.
Complementing this aspect are the multicoated lenses that can reduce reflected light, as well as the first focal plane reticle. Its holdover points will stay valid at any power setting, so you can compensate for things like bullet drop or windage with ease.
Also included are a set of precision zero stop windage and elevation adjustment turrets. These let you lock your zero position and instant then dial it back a moment later depending on what you need. The turrets are tactile and offer audible feedback, so you won't need to remove your eye from the target to use them effectively.
Eye relief is a little low for comfort, at just 3.3 inches at maximum magnification, but this is still enough to work for most .30-06 cartridge users. Naturally, this optic is fully weatherproof and built to last, so you don't need to worry about it breaking in inclement weather.
Pros:
Has excellent optics and light transmission
Made with durable, long-lasting materials
Has excellent windage and elevation adjustment turrets
Good reticle and holdover points
Cons:
Eye relief is a little low
Summary
All in all, the Athlon Optics BTR FFP Riflescope is a quality piece of equipment with a lot to like, especially for long-range shooting. Pick up if you want to push the maximum effectiveness of your .30-06 cartridges. It's one of the best .30-06 scopes overall.
2. Leupold VX-Freedom 3-9x40mm Riflescope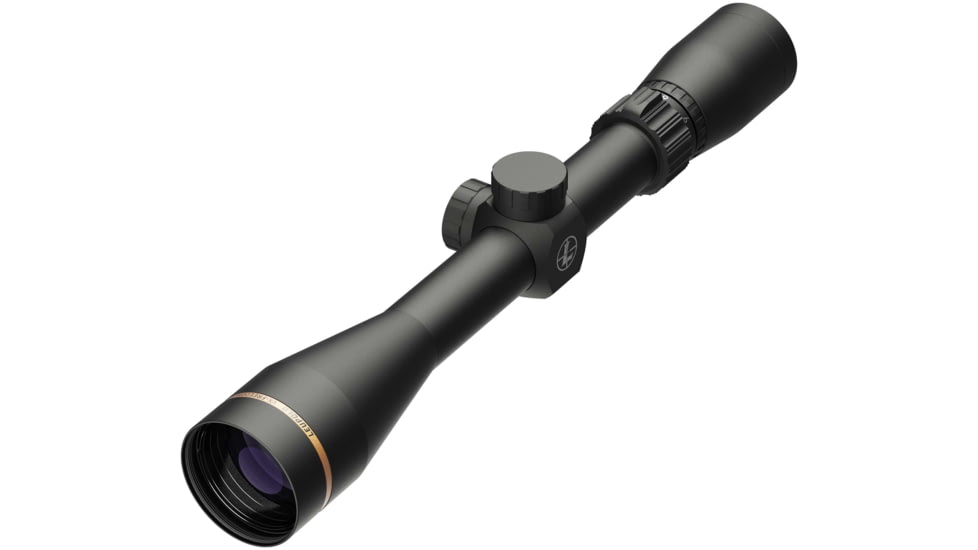 Check Price on Amazon Check Price on OpticsPlanet
Leupold is one of the most well-known scope manufacturers in the industry, and this model is very well suited for .30-06 rifles. For example, it can magnify between 3x and 9x, making it suitable for moderate to near long-range shooting (although not quite as long as the cartridge's maximum effective range). It also features a reasonably sized 40 mm objective lens with a special "hunt plex" reticle.
The reticle's simplified design makes it ideal for hitting small targets in brush or other crowded environments. The scope further utilizes an advanced optical system that provides even better light transmission than usual. Combined with Leupold's Twilight Max Light Management System, hunters can leverage more shooting light on average with this scope than they would get almost anywhere else.
The lenses are also designed for scratch resistance and overall durability, as is the rest of the optic's precision-machined body. It's 100% waterproof and weatherproof, so you can take it into any inclement weather without worrying about its performance.
On the downside, the windage and elevation adjustment turrets are not very well marked and are far from precise. Still, since you won't be using this scope for super long-range shots, compensating for these variables is less important.
Pros:
Lenses are built to last and provide extra shooting light
Designed for excellent function in inclement weather
Good reticle for medium-range shooting
Cons:
The windage and elevation turrets could be a bit better
Summary
Leupold's VX-Freedom optic is a good scope for .30-06 users that want to leverage the cartridge for its stopping power and mid-range accuracy rather than its long-range abilities.
3. Vortex Viper HS-T 6-24×50 Riflescope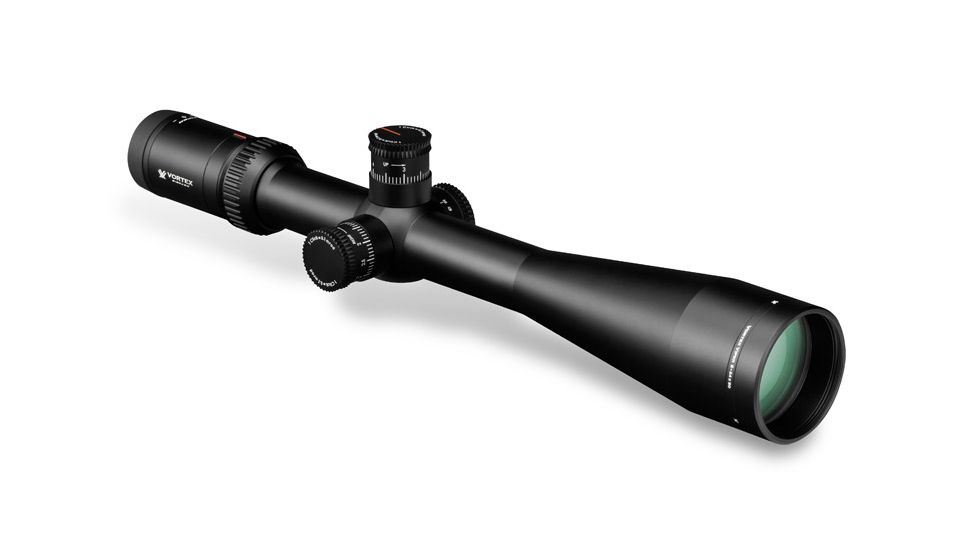 Check Price on Amazon Check Price on OpticsPlanet
Vortex Optics' Viper HS-T rifle scope is another perfect choice for long-range .30-06 shooting. With magnification powers up to 24x and a 50 mm objective lens, you'll be able to collect enough shooting light to accurately hit targets well over 1000 yards provided you have the requisite experience.
Also included is an SFP reticle, which is a mild downside since the holdover points will not compensate for lower magnification values. Still, the scope is valuable since it offers 4 inches of eye relief and is made with aircraft-grade aluminum, facilitating excellent durability over time. Unfortunately, it does weigh 22.6 ounces, so you may need to adjust for this when mounting it on your rifle.
The exterior of the scope benefits from a hard anodized coating that protects you both from weather damage and from regular wear and tear. We also really like the exposed, tactical-style turrets for windage and elevation, which can both be tweaked to stop at settings of your choosing and reset to zero in an instant whenever necessary.
The scope also benefits from a precision glide erector system, which ensures fast and smooth transitioning between magnification powers at any time.
Pros:
Has excellent lenses that provide fantastic shooting light
A good amount of eye relief
The windage and elevation turrets are superb
Precision glide erector system ensures smooth magnification swapping
Cons:
A little heavy compared to the competition
SFP reticle may not be too many users' liking
Summary
Ultimately, Vortex's HS-T rifle scope is a well-designed piece of equipment that, while being a little expensive, is well worth it for its overall durability and versatility.
4. Leupold VX-Freedom 1.5-4x20mm Riflescope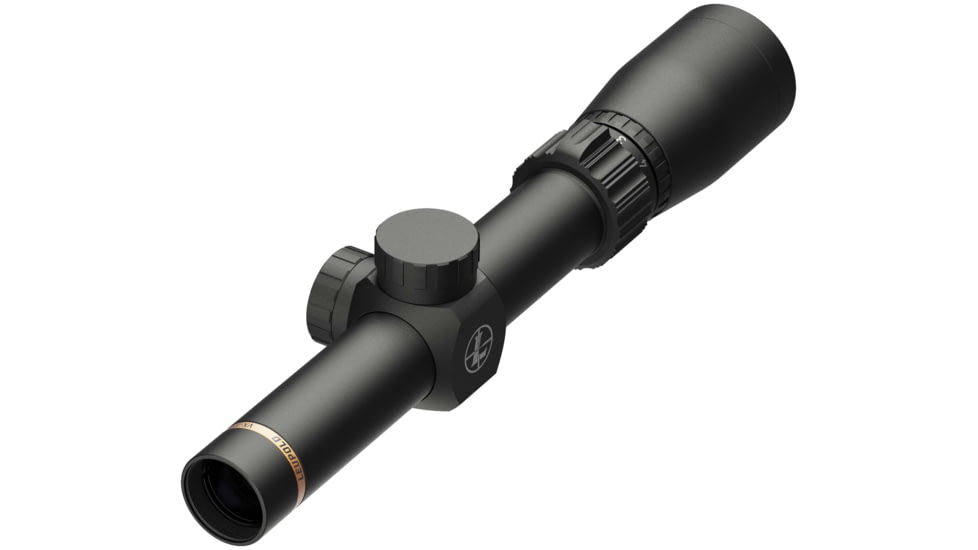 Check Price on Amazon Check Price on OpticsPlanet
We also want to point out an alternative version of the above described VX-Freedom rifle scope from Leupold. Contrary to most other .30-06 scopes on the market, this optic is designed specifically for relatively short-range engagements. As a result, it'll be most popular with hunters that use their rifles to take down varmints or small game or for people who use their .30-06 cartridges for property defense.
As you can see, it magnifies between 1.5x and 4x, so it's really only suitable for improving your accuracy up to 400 or 500 yards or so. It also features a relatively small objective lens size of 20 mm. Here, the SFP or second focal plane reticle suits the optic's overall design perfectly.
Fortunately, the small objective lens size limits the optic's overall weight. It's only 9.6 ounces. You also get up to 4.2 inches of eye relief, which is excellent for the relatively high recoil produced by most .30-06 cartridges.
Of course, other general Leupold features and design specifications are present as well. The lenses benefit from the proprietary Twilight Max Light Management System, and the optic overall is waterproof and weatherproof.
Pros:
Very lightweight and easy to mount
Lenses provide extra shooting light compared to the competition
Has an excellent amount of eye relief
Durable coatings and design ensure weatherproof functionality
Cons:
Again, the windage and elevation turrets could be a bit better
Not ideal for long-range shooting
Summary
This VX-Freedom rifle scope is a perfect choice for those more interested in the .30-06's stopping power instead of its long-range. It features many of the great Leupold design features we've come to expect from this manufacturer.
5. Vortex Optics Diamondback 4-12×40 SFP Riflescope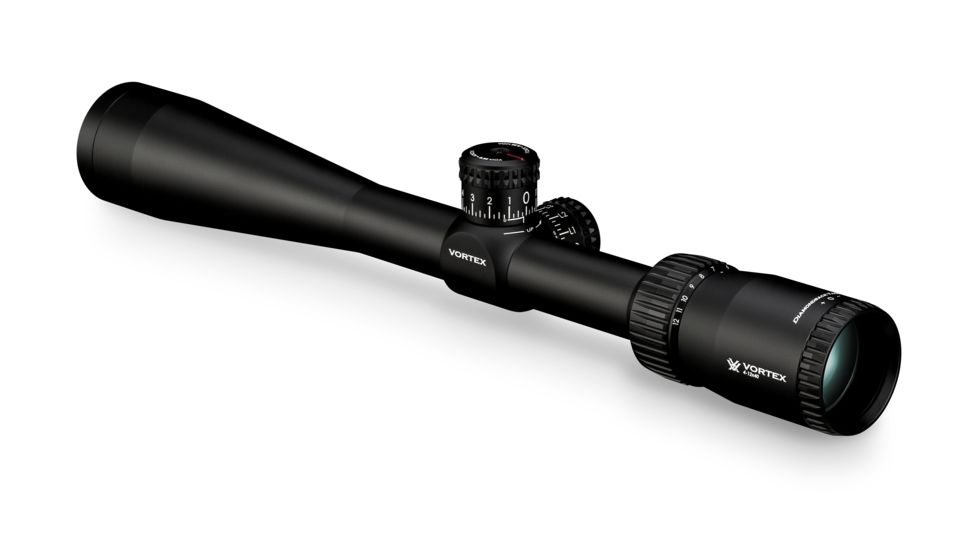 Check Price on Amazon Check Price on OpticsPlanet
This Vortex Optics' Diamondback rifle scope is another suitable choice for most .30-06 users due to its magnification ranges. You'll be able to magnify up to 12x and benefit from a 40 mm objective lens. Unfortunately, the scope does come with an SFP reticle, though it's calibrated for 8x magnification by default, so it should still work for most of your quick shooting needs.
Also excellent is the dead hold BDC or bullet drop compensating reticle. This reticle design features a special "vortex hat" marker, which can help you place your shots at the upper end of its magnification range. The lenses, meanwhile, are totally multicoated to ensure crystal clear and bright imagery with optimal light transmission.
The rest of the scope is similarly well-designed. It's all crafted from a single piece of aircraft-grade aluminum that comes with a hard-anodized finish. This durable and weatherproof scope should last for any hunting expedition you take it on.
The windage and elevation turrets could be a bit better, as they lack distinct measurement indicators or tactile feedback. But the optic is automatically calibrated for parallax compensation up to 100 yards and the comes with a lifetime warranty. Given its low asking price, this could make it a great long-term choice for .30-06 shooters on a budget.
Pros:
Has a very low asking price
Good light transmission and lens quality
Very durable, and the outside is coated with a hard-anodized finish
Good BDC reticle, perfect for midrange shooting
Cons:
The windage and elevation turrets could be better
Summary
This affordable scope may be the best choice for those who want a reliable and easy-to-use optic for their .30-06 rifles. However, it's far from the longest range optic on the market and its windage and elevation turrets certainly leave something to be desired.
Wrapping Up
While the above five optics are our favorite picks for combining with the .30-06 Springfield cartridge, there are also dozens of other models to check out. In our opinion, your best bet is to dive deeper into these optics before making a purchase by clicking on the links above.
Consider carefully which optic seems to best fit your current rifle setup and your experience with either FFP or SFP reticles. Then you'll be able to narrow down your options or focus on which one better suits your current budget limitations.
Either way, we hope one of the above optics looks like a perfect fit for your .30-06 Springfield rifle's build. Good hunting!