The Remington 700 is one of the most famous American firearms in existence. This series of bolt-action centerfire rifles was first manufactured in 1962 but has since become a staple in the American military and in the civilian firearms market.
Specifically, modern military sniper rifles like the M24 and M40 are based on the basic Remington 700 design. Remington Model 700 rifles usually come with 3 to 5 round internal magazines depending on the calibers they are chambered for. There are lots of calibers you can use in conjunction with these rifles, ranging from .30-06 Springfield cartridges to .308 Winchester cartridges to .223 Remington cartridges and beyond.
As a result, these versatile rifles are used for target shooting, military engagements, and hunting. Since there are many different uses for the Remington Model 700, a great rifle scope could help you further specialize the rifle for your unique needs or objectives. Furthermore, certain rifles need a scope to be used correctly – for example, you may need a new scope for a Remington 700 SPS Tactical.
In any case, read on to find several great optics choices for this firearm.
What to Consider When Buying a Scope for Remington 700
No matter what you plan to use your Remington 700 rifle for, you should consider a few major things when selecting a new optic.
Weatherproofing
First and foremost, make sure any optic you purchase is designed to be used in inclement weather. So-called weatherproof scopes are often argon sealed and nitrogen purged to allow them to work in rain, fog, and other conditions.
These scopes are also usually quite durable, sometimes being made of aircraft-grade aluminum. Regardless, weatherproof scopes will allow you to use them on any hunting trip or in any weather environment without having to worry about them breaking in the field or water leaking into the lens system.
Good Objective Lenses
We also recommend investigating the quality of a scope's objective lens before making a purchase. The best scopes for .30-06 Remington 700 rifles in particular will include lenses with multiple coatings that boost light transmission and ocular clarity, while also protecting the lenses from dirt or debris scratching their surfaces over time.
Mounting Compatibility
Lastly, make sure that any optic you purchase is compatible with your Remington 700. Since these rifles are several decades old at this point, certain rifles have different scope rings or mounting systems and will be more or less compatible with new scopes.
The best scope rings for Remington 700 rifles should be compatible with most optics today, but this isn't a guarantee. To that end, double-check that any scope you purchase can be mounted quickly and stably on your rifle. As a bonus, scopes compatible with your Remington 700 rings or mounting rails will be easier to take off for maintenance or to swap out with different optics should you need to do so in the future.
What Magnification Do You Need Based On Your Shooting Distance?
Determining the ideal magnification for your Remington 700 rifle relies more on the cartridge caliber that the rifle is chambered for than the rest of the rifle overall. After all, the caliber of cartridges your Remington 700 is designed to fire will affect its effective range, stopping power, and what it is most suitable for.
For example, here are three of the most common cartridges to use with Remington 700 rifles:
.30-06 Springfield, which are long-range hunting and target shooting cartridges with a maximum effective range of about 1000 yards or so (though some target shooters with specialized loads can push this out all the way to 3000 yards)
.308 Winchester, which is a popular military and civilian hunting cartridge with a maximum effective range between 801,000 yards
.223 Remington, which is a versatile cartridge ideal for shooting midsized game or varmints and which features a maximum effective range between 400 and 600 yards
As a result, you'll want to purchase a scope with magnification powers that suit the maximum effective range of your chosen cartridge.
For example, do you plan to use your Remington 700 for relatively short to mid-range hunting of midsized game, like with .223 Remington rounds? In that case, your scope only needs to magnify up to about 6x or so.
On the other hand, if you want to use your Remington 700 for extreme target shooting, marksmanship practice, or long-range hunting, you may need a rifle scope that can magnify up to 12x or even more to hit targets out to 1000 yards reliably. These will be the best scopes for Remington 700 .308 Winchester rifles.
Furthermore, consider your own experience level with different cartridges and scope magnification powers. A scope is only as useful as the person sighting through it, so don't pick up a very high magnification scope if you don't have the experience necessary to use the optic effectively.
The 5 Best Scopes for Remington 700
Given that Remington 700 rifles can be used for so many different things, the below five scopes represent different optics for different needs or shooting styles. Let's take a look at the five best scopes for Remington 700 rifles in detail.
1. Vortex Optics Viper HS-T 4-16×44 SFP Riflescope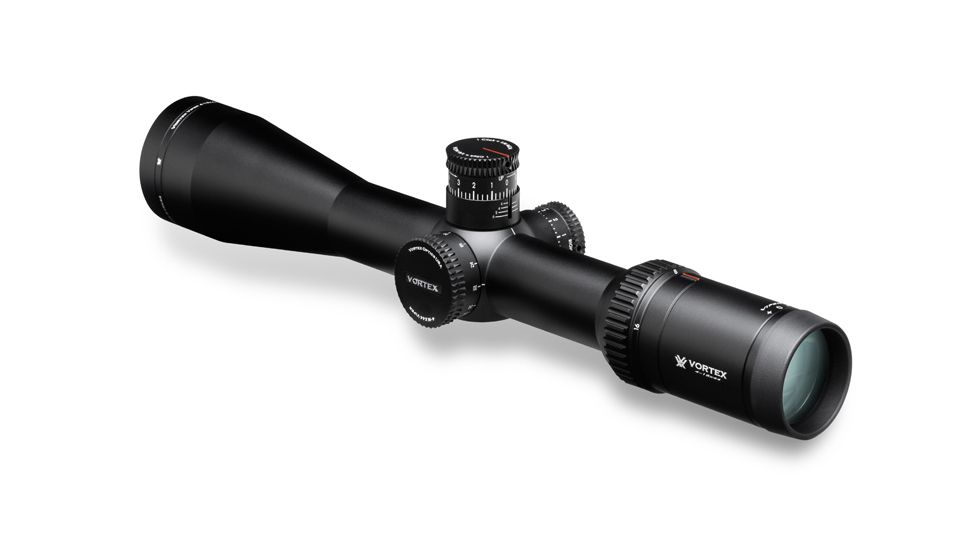 Check Price on Amazon Check Price on OpticsPlanet
Vortex Optics' Viper HS-T riflescope could be a great combination for your Remington 700 rifle, especially if it fires high-powered cartridges like .308 Winchesters. That's because it can magnify between 4 and 16x and features a 44 mm objective lens, enabling it to capture plenty of shooting light and help you hit targets out to 1000 yards away or even more.
However, this optic does come with a second focal plane reticle. The holdover points and estimation values won't change based on your magnification power. Keep this in mind if you plan to use this scope for really long-range shooting.
The rest of the scope, fortunately, is excellent. It features audible and tactile windage and elevation adjustment turrets, which can be zero reset after making however many adjustments are necessary. The scope body is fully weatherproof and sealed to ensure excellent performance even in inclement weather.
We also really like the parallax adjustment knob on the side, plus the fast focus eyepiece that will let you adjust the reticle to your eye in an instant. The lenses are bolstered by XR and Armortek coatings that should keep the lenses in great condition for years to come, as well as boost light transmission and reduce dispersion.
Pros:
Made with a durable body and excellent materials
Has a fast-focus eyepiece for rapid target acquisition
Good lens quality and coatings
Excellent turret quality, with finger adjustable clicks and zero stop functionality
Cons:
Turrets are a little high and exposed
Final Verdict
This quality scope isn't too expensive and isn't exactly budget-friendly, but it has a number of high-quality features that could make it a great pairing for the versatile Remington 700 and a variety of different cartridges.
2. Leupold VX-Freedom 3-9x40mm Riflescope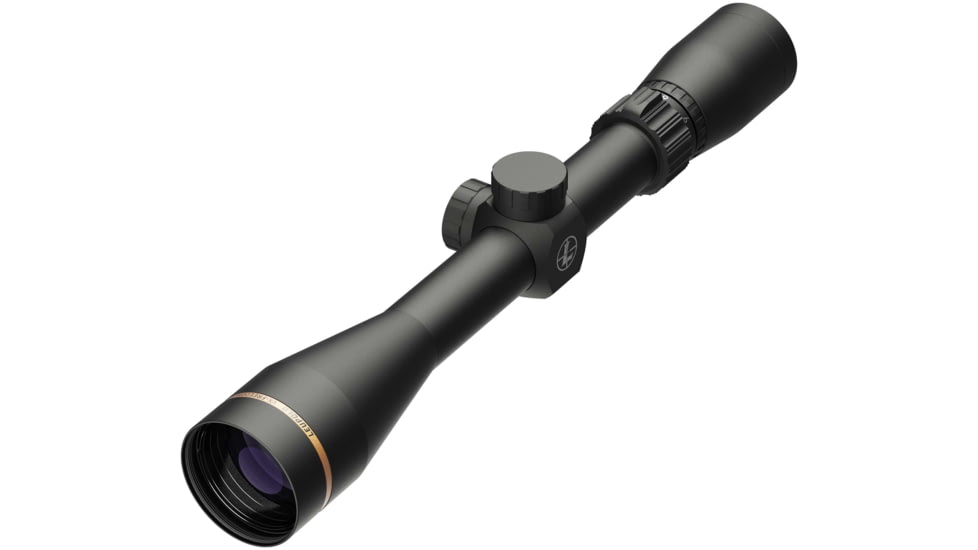 Check Price on Amazon Check Price on OpticsPlanet
Leupold's VX-Freedom scope can magnify between 3x and 9x, making it suitable for your Remington 700 no matter what it is chambered for. This versatile scope features Leupold's proprietary Twilight Max Light Management System. In a nutshell, the lenses and interior are designed in such a way that the scope can capture about 10 extra minutes of shooting light during dusk and dawn.
Therefore, if you plan to use your Remington 700 rifle for hunting during these time frames, this scope could be the perfect partner. You'll be able to see your target for longer by using this scope without having to fiddle with any extra controls.
The rest of the scope is similarly well-designed, with one exception: the windage and elevation turrets aren't as sticky or tactile as some of the others on the market. However, they will let you adjust for windage and elevation at a distance. The optic lenses are overall well-designed and coated for durability, and the body is weatherproof and lightweight (the scope overall only weighs 1.24 pounds).
Perhaps best of all, this riflescope is not very expensive, especially relative to other optics on the market.
Pros:
Lenses feature multiple coatings to boost light transmission
Can collect extra shooting light during dusk and dawn
Good body design, lightweight, and durable
Not too expensive
Cons:
Windage and elevation turrets aren't super sticky, can't zero reset
Final Verdict
This affordable and versatile scope is a perfect pairing with Remington 700 users who primarily hunt during the early morning or late evening hours of the day.
3. 

UTG 3-12X44 30mm Compact Scope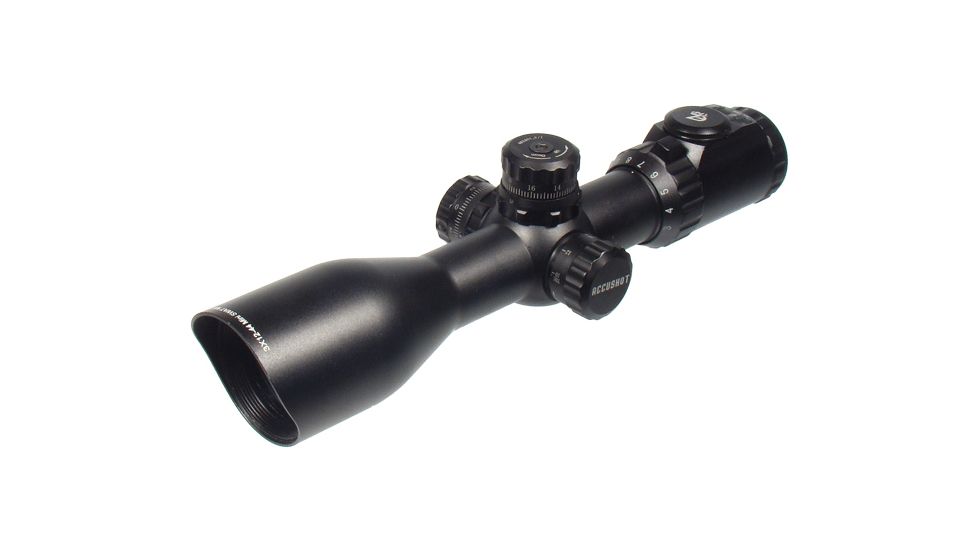 Check Price on Amazon Check Price on OpticsPlanet
This compact scope from UTG can magnify between 3x and 12x, marking it as a versatile optic that can serve you well both for close-range and long-range shooting needs. In other words, it pairs perfectly with the Remington 700 and its different possible chambering options.
The scope has a 32-foot field of view and only weighs 1.45 pounds. It also features a vibrant reticle, that is fully illuminated and can swap between 36 different colors. You'll be able to choose the illuminated color that best suits your personal preferences or the needs of your immediate hunting situation.
No matter which color you choose, you'll enjoy multi-emerald coated lenses, which boost light transmission and increase durability significantly compared to other lens coatings. Best of all, this scope is designed with a special circuitry housing, which ensures that the reticle's illumination should stay consistent even if your Remington 700 produces lots of recoil.
Lastly, the scope comes with excellent zero locking and resetting turrets for windage and elevation. The lifetime warranty and the low asking price mark this as a very budget-friendly and extremely high-quality optic for Remington 700 users without a lot of spare cash on hand.
Pros:
Reticle is illuminated and can be switched between 36 colors
Very durable body
High-quality turrets with tactile and audible feedback
Illumination is designed to be consistent, even under heavy recoil
Cons:
Turrets are a bit bulky and stand out from the scope body
Final Verdict
Overall, the UTG scope above is a great low-budget choice for Remington 700 users, especially considering all the value you can bring to your armory. Its excellent turrets, phenomenal lenses, and illumination system all mark it as a solid piece of equipment through and through.
4. Athlon Optics Argos BTR GEN2 6-24×50 FFP Riflescope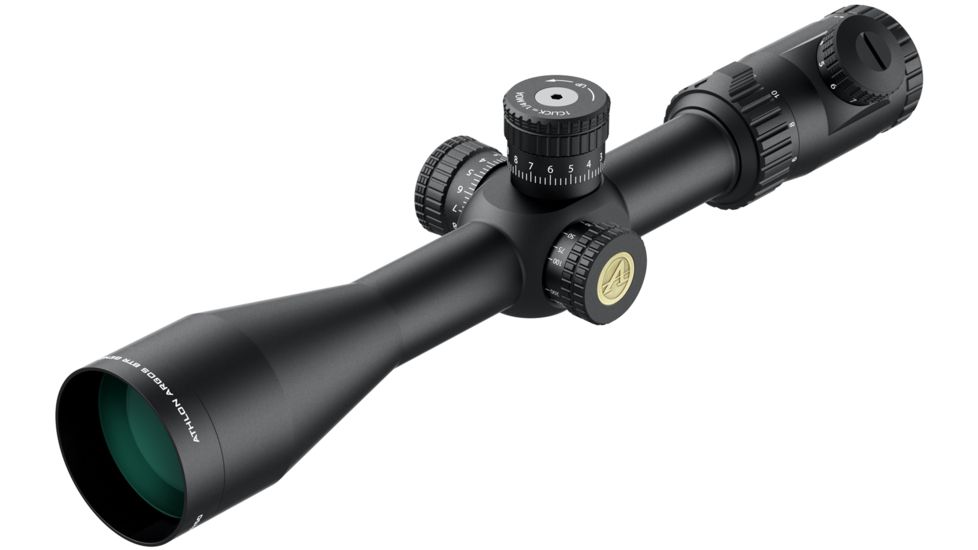 Check Price on Amazon Check Price on OpticsPlanet
Athlon Optics' BTR Gen 2 scope is a first focal plane variety, meaning the reticle will change sizes and the values of its holdover points will vary as you swap between magnification factors. This versatile reticle design, combined with the wide range of magnification settings between 6x and 24x, make this a great optic for Remington 700 users, especially for those who use .30-06 Springfield or .308 Winchester cartridges.
The scope features high-quality windage, elevation, and parallax adjustment turrets, each of which can zero reset or locked back to their original values. The turrets stand out a little too far from the body, but they do offer audible feedback so you can adjust them without looking.
The optics and lenses themselves are also very high quality, featuring multiple coatings to boost light transmission and increase the accuracy of your Remington 700, even in low-light environments. Naturally, the scope is fully waterproof and is designed to withstand any inclement weather nature can throw at it. Again, this makes it a good pairing for hunters who head out to bag game in stormy seasons.
Even with all this value, the BTR Gen 2 is far from overly expensive, so even Remington 700 users on a budget can enjoy it.
Pros:
Not too expensive
Offers tactile and audible turrets, which can also be zero reset
Waterproof and durable body
Comes with good lenses and solid light transmission
Cons:
Turrets stick out a bit from the main body
Lens quality can degrade over time
Final Verdict
This budget-friendly pick is a good scope for Remington 700 rifles overall. It can do it all, including help you hit targets at medium to long ranges. Its optics, turrets, and controls make it a user-friendly starter scope.
5. Primary Arms SLX 4-14×44 FFP Riflescope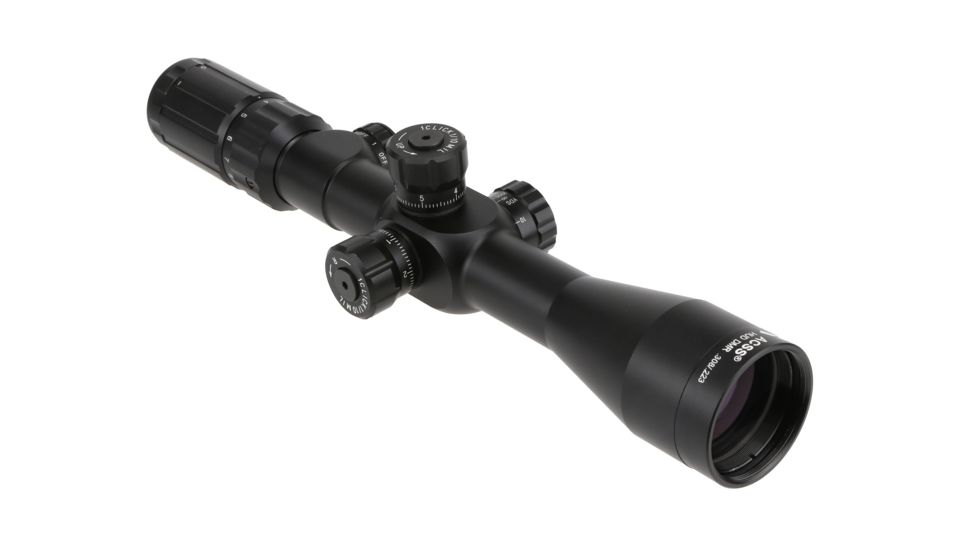 Check Price on Amazon Check Price on OpticsPlanet
Primary Arms' SLX scope is one last suitable pairing for Remington 700 rifles, as it magnifies between 4 and 14x with a first focal plane reticle. Thus, it's suitable for almost every caliber of cartridge Remington 700 rifles can be chambered for, including .223 Remington all the way up to .30-06 Springfield cartridges.
No matter what you choose to use this scope with, it has three different reticles to choose from. Each of these is designed for different calibers of ammunition: .223 Remington, .308 Winchester, and .30-06 Springfield. Choose the reticle that fits the caliber your Remington 700 is chambered for and the holdover points will be exceptionally accurate and useful when shooting targets at a distance.
The body is waterproof, shockproof, and purged to ensure long-term functionality and to protect it from wear and tear in inclement weather. Even better, this affordable scope is covered by a three-year warranty for any manufacturer defects in either specific components or in the materials used for the scope.
The big downside? The windage and elevation turrets aren't clearly marked, so you'll need to keep your compensating adjustments in mind as you fiddle with these knobs. Furthermore, they don't zero reset, so their use is extremely limited at longer ranges, especially in low-light environments.
That being said, this scope is so affordable that those in its intended budget range will likely be willing to overlook this minor downside in favor of its more positive factors.
Pros:
Very affordable, even for those on tight budgets
3 different reticles to choose from, each calibrated for three of the most common Remington 700 cartridge calibers
Made with weatherproof and durable materials
Not too heavy at 1.58 pounds
Cons:
Turrets for windage and elevation are not very good, and don't zero reset
Glass quality can degrade over time
Final Verdict
All in all, the Primary Arms SLX scope is best suited for Remington 700 hunters who don't have a lot of cash to spend on their next optic. Or you can pick it up specifically for its specialized reticles, each of which is tailored for one of the most common and popular Remington 700 cartridges. Either way, it's affordable, good enough as a starter scope, and functional in the field.
Conclusion
All in all, the Remington 700 is a quality rifle through and through and can serve a variety of purposes, from property defense to hunting to target shooting. Because of this, there are dozens of high-quality scopes to choose from that can help you hit your targets accurately every time.
We hope at least one of the above five optics seems like good pick for a Remington 700 scope based on your budget level and specific needs. Consider each of the choices carefully before making your purchase and remember to practice with the scope regularly to make the most of its abilities. Good luck!