If you are in the market for a new rifle scope, it can be challenging to find one that is perfect for your needs. There are many different scopes out there, and each has its benefits and drawbacks depending on what you want from your scope. In this article, we will discuss the best rifle scope brands so that you can make an informed decision about which company's product is right for you!
1) Vortex Optics
Vortex Optics is an American company and a popular manufacturer of rifle scopes and other optics. Their products are known for their durability and high-quality construction, making them an excellent choice if you spend long hours in the field or on the range! They have both hunting scopes and tactical ones, so there's something here for everyone. Vortex offers many different types, including red dots, holographic sights, binoculars, spotting scopes, prismatic rifle scopes, and more!
2) Leupold
Leupold is another well-known and highly respected manufacturer of rifle scopes and red dot sights. They make a wide variety of optics for all sorts of applications, including tactical, hunting, and competitive shooting.
Leupold products boast high quality and precision engineering and their unbeatable warranties that cover everything from the scope to the lens coating. If you're looking for a top-of-the-line product that will last a lifetime, then Leupold is definitely worth considering!
3) Bushnell
One of the most respected names in optics, Bushnell offers a variety of price points and designs. Some of their scopes are built specifically for hunting, while others are for tactical use.
One thing to note about Bushnell scopes is that they offer both fixed and variable magnification models. So, if you're looking for a scope with adjustable power, Bushnell may be a good option to consider.
4) Burris Optics
Established in the early 1970s, Burris Optics is a family-owned business that has become one of the best rifle scope brands for making quality optics affordable. Many shooters consider Burris one of the best values in rifle scopes. The company offers a wide range of products, including riflescopes, spotting scopes, binoculars, and even tactical lights. And while they may not have the most expensive models on the market, Burris makes optics that are tough enough to stand up to real-world use.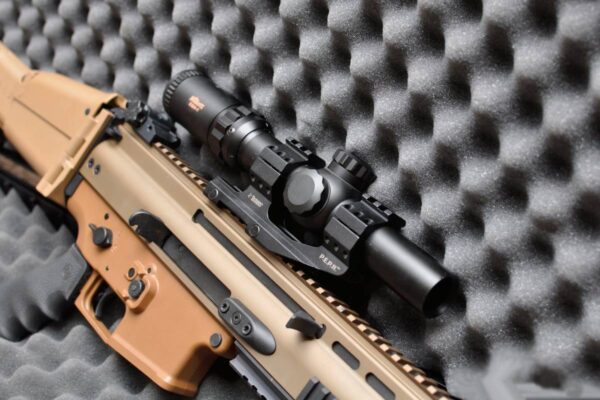 5) Athlon Optics
Athlon is a relative newcomer to the optics market, but they've quickly gained a reputation for making high-quality scopes.
They offer a wide range of riflescopes, including hunting and tactical models. And like Burris, Athlon makes optics that are tough enough to stand up to diverse use.
6) UTG
UTG is a Chinese company making optics for the past two decades. While they may not have the same reputation as some of the bigger names in optics, UTG scopes are quite good.
And while their products may not be the most expensive on the market, they're still well-made and offer excellent value for the money.
7) Primary Arms
Primary Arms specializes in affordable scopes and other accessories, a tactical optics company. Although they don't have the same reputation as some of the bigger names on this top rifle scope brands list, Primary Arms offers solid products at an even better value.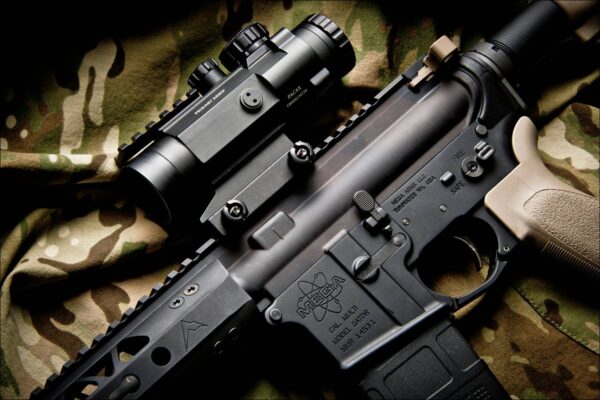 8) Nightforce Optics
Nightforce is a high-end optics manufacturer that produces some of the best scopes on the market. If you're looking for a scope that will perform in any situation, Nightforce is a great option.
9) Trijicon
Trijicon is a well-known manufacturer of tactical optics and firearms. They make some of the most durable and reliable scopes on the market, and their products are used by militaries worldwide.
Their scopes are popular among hunters and shooters as well, thanks to their excellent quality and advanced features. Trijicon is a trusted brand for serious outdoorsmen and tactical enthusiasts alike.
10) Nikon
Nikon is another reputable brand in the optics industry. They make various scopes, from basic hunting models to top-of-the-line tactical optics.
Nikon scopes usually come with quality and durability, and they're popular among both hunters and shooters. They also have a large selection of different models so that you can find the perfect scope for your needs.
11) Sig Sauer
Sig Sauer is a major firearms manufacturer based in the United States. They make a wide variety of rifles, pistols, and shotguns, as well as optics and ammunition.
Their scopes are among the most popular on the market, thanks to their quality construction and advanced features. Sig Sauer scopes are perfect for shooters and hunters who want the best performance possible.
Bottom Line
There are many different rifle scope brands to choose from, and each one has its own strengths. Finding the perfect scopes for your needs can be difficult, but our guide makes it easier for you by providing a complete list of top rifles scope brands.