One of the most popular rifle cartridges ever developed, the .270 Winchester was originally developed in 1923 and quickly became the go-to cartridge for Winchester's bolt action Model 54 rifle. Since the .270 Winchester is the same length as the .280 Remington, the cartridge has been used in a variety of hunting and bolt action rifles ever since its creation to excellent effect.
With high performance at long ranges (at the time of its introduction, at least), it was and has been primarily used for shooting big game species at distances between 300 and 600 yards. These days, it can be used as a 1000+ yard cartridge when combined with a suitable rifle and optic.
But what's the best scope for .270 Remington rifles? Let's dive deep into this topic and find some great choices no matter your needs.
What to Consider When Buying a Scope for .270 Winchester
There are several major things to keep in mind when buying a scope for .270 Winchester rifles specifically. Here's what we recommend you focus on to ensure you get a quality optic for your needs.
Multi-Coated Lenses
Naturally, the best scopes for .270 rifles will have multi-coated lenses. Such lenses have special synthetic coatings that improve light transmission and, thus, boost your accuracy at a distance. But they also have coatings that increase the durability of the lenses, preventing them from wearing down rapidly due to dust scratches, light exposure, or even regular wear and tear.
We'd also recommend finding optics with multi-coated lenses since they will allow you to hunt more effectively at dusk and dawn, when light is dim. The more light the lenses can bring to your eye, the more likely you are to hit your shot during the earliest and latest hours of the day, when many common game species are most active.
Keep in mind that a larger objective lens size makes the scope weigh more, which could affect your accuracy and rifle balance. Objective lenses between 40 and 50 mm are usually ideal for .270 rifles.
Good Eye Relief
The .270 Winchester cartridge creates a decent amount of recoil with each shot. Therefore, it's a good idea to find a scope that has reasonable eye relief ranges, usually between 3 inches and 4 inches. With less eye relief than this, you run the risk of your rifle scope bucking into your orbital bone and giving you a bruise when you pull the trigger.
Reticle Quality
We'd also recommend you keep the reticle a scope offers in mind. Simple reticles such as duplex reticles are perfect for close-range shooting, whereas longer-range shooters may prefer BDC or bullet drop compensation reticles. As their names suggest, BDC reticles will help you compensate for this factor when hitting targets at greater distances.
Also consider whether the optic has a first focal plane or second focal plane reticle. An FFP reticle changes sizes based on your magnification factor, which keeps the calculations for bullet drop or other hash marks consistent no matter how far zoomed in you are. This reticle style takes more getting used to, however.
SFP reticles are easier to get used to and are more suitable for close-range hunting since they don't change sizes as you swap magnification powers.
Weatherproofing
Lastly, you'll likely be using your .270 Winchester rifle and cartridges for hunting. To that end, make sure the optic you choose to pair with your other gear can withstand inclement weather like rain or fog. The more durable and resistant to weather damage the optic is, the longer it will last and the more value for money you'll get from your purchase.
What Magnification Do You Need Based on Shooting Distances?
The proper magnification for a .270 Winchester rifle scope depends heavily on the ballistic load your .270 cartridges have and what type of game you'll be hunting.
.270 Winchester cartridges typically come in a few different loads, including:
5.8-7.1 g, which is suitable for hunting animals smaller than coyotes
8.4 g, which is suitable for hunting animals up to the size of a mule deer
9.1-10.4 g, which is better for big game hunting, such as taking down moose, elk, and other large animals
As touched on above, the .270 Winchester is a versatile cartridge that delivers phenomenal performance and stopping power at up to the 600-yard range. After this point, it does lose some of its stopping power and accuracy from velocity, but not enough to deter expert marksmen from using this cartridge to hit game at distances up to about 1000 yards.
Technically, you can have an optic with magnification settings as low as 10x and hit shots up to 1000 yards. The general magnification-to-shooting-distance rule of thumb that says every magnification power is good for hitting targets up to 100 yards away. Ergo, 10x means 10 x 100, so it can work for shooting at 1000 yards.
However, we heavily recommend getting an optic with higher magnification ranges if you really want to maximize the efficiency and accuracy of this cartridge. The more magnification powers you have, the more detail you'll get with your sight picture when scoping into your target.
Therefore, we'd recommend two types of magnification ranges depending on your hunting needs:
If you plan to use the .270 Winchester for short to medium range hunting, you only need an optic with magnification powers between 3x and 9x or so
If you plan to use the .270 Winchester for long-range hunting, try to get an optic with magnification powers of at least 12x or higher. This will enable you to hit your targets accurately and cleanly, even if they're small-ish animals like coyotes
The 5 Best Scopes for .270 Winchester
Let's take a look at the best scopes for .270 Win rifles in detail.
1. Leupold VX-Freedom 3-9x40mm Riflescope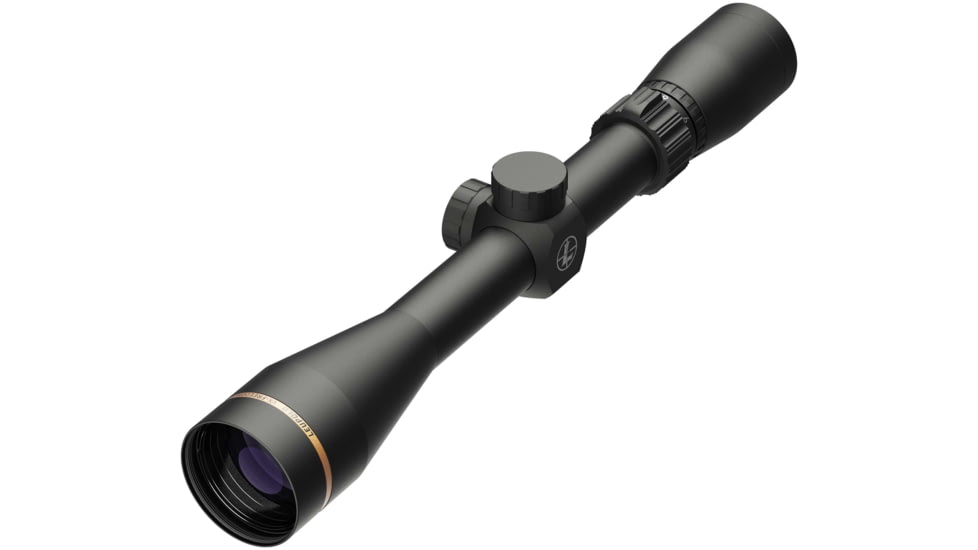 Check Price on Amazon Check Price on OpticsPlanet
Leupold's VX-Freedom scope is well-loved by hunters that primarily hunt their game at sub-1000-yard ranges. Its magnification range speaks to this: it can zoom in between 3x and 9x at factors of three and features a 40 mm objective lens.
Therefore, it's an excellent rifle scope for .270 Winchester users that will mostly take down game at short to medium-range distances. It's a phenomenal piece of equipment through and through, featuring a minimalist but effective Hunt-Plex reticle and a matte finish that will keep you stealthy when in the field by preventing the sun from glaring on its surface.
Most importantly, this scope is equipped with Leupold's proprietary Twilight Max Light Management System. In a nutshell, this lens system gathers a few extra minutes of shooting light at the beginning and end of the day, enabling you to take accurate shots during those tense, quiet hours of a hunt.
This is also a great choice for .270 Winchester users because of its scratch-resistant quality lenses. The rest of the optic is similarly durable, featuring waterproof and fog-proof performance.
Pros:
Lenses gather some extra shooting light during dusk and dawn
Made to last with weatherproof and durable performance
Has a good reticle for short to medium-range shooting
Includes a matte finish for stealthy hunting
Good eye relief between 3.7 4.2 inches
Cons:
Windage and elevation turrets are decent, but unmarked
Summary
All in all, the VX-Freedom is an excellent hunting scope through and through, and not just for .270 Winchester rifles. But it will complement the .270 perfectly thanks to its excellent design, durability, and other stellar features. Use it primarily for short to medium range.
2. Vortex Optics Crossfire II 6-18×44 Riflescope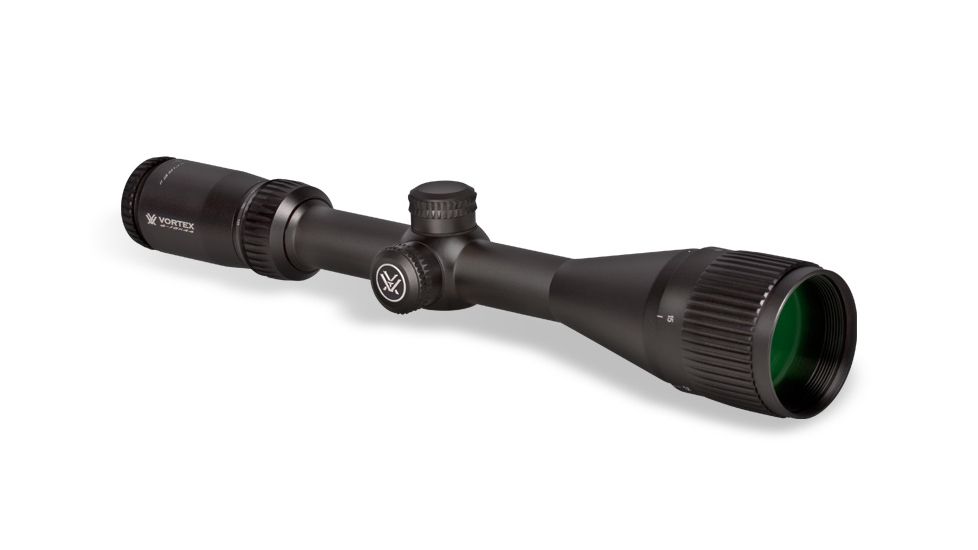 Check Price on Amazon Check Price on OpticsPlanet
Vortex Optics' Crossfire II is also a suitable optic for .270 Winchester users, but it's more suitable for long-range hunters with its magnification range of 6x-18x. It features a 44 mm objective lens, which shouldn't unbalance your rifle too much, and the magnification range will help you hit extremely distant targets with .270 cartridges.
More important, the Crossfire II's BDC dead hold reticle is perfect for combining with your .270 Winchester rifle when trying to nail long-distance shots and maintain ultimate accuracy. The BDC hash marks will help you compensate for bullet drop at a distance. Keep in mind that, unfortunately, the reticle is on the second focal plane, so you'll need to estimate bullet drop outside its pre-calibrated magnification range.
Aside from this downside, the scope is overall high-quality; it's made of aircraft-grade aluminum and has capped, resettable windage and elevation turrets. These click audibly as you turn them for added user-friendliness.
It's also a good scope .270 rifles because of its long eye relief and excellent eye box. This feature will allow you to scope in to your target quickly and easily without having to worry about your .270 Winchester cartridges producing enough recoil to cause your scope to impact your orbital bone.
Pros:
Includes good parallax, windage, elevation adjustment turrets
Made with lightweight, aircraft-grade aluminum
Has excellent BDC reticle
Good magnification range 4.270 Winchester cartridges
Cons:
Reticle is on the second focal plane, which isn't the best for long-range shooting
Summary
The Crossfire II is an affordable and effective optic for most .270 Winchester users. But it may not be the best overall choice for long-range hunters who want to make the most of this cartridge. It's better for medium-range hunting in most cases.
3. Athlon Optics Argos BTR Gen2 6-24x Riflescope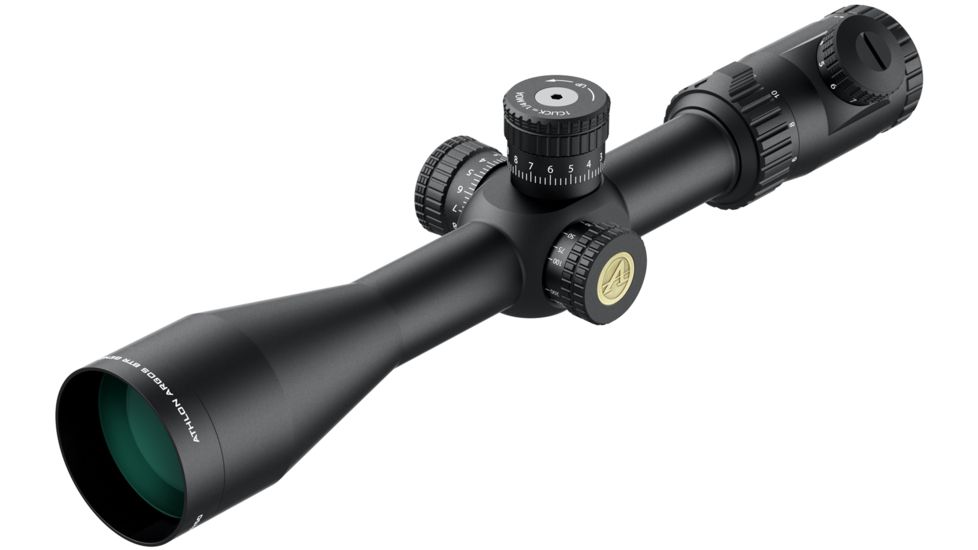 Check Price on Amazon Check Price on OpticsPlanet
The Argos BTR Gen 2 rifle scope from Athlon Optics is a much better pick for true long-distance accuracy when hunting with .270 Winchester cartridges. It has a large, 50 mm objective lens with a magnification range of 6-24x. As a result, it's a little heavier than the other options on this list so far, but it's still very much worth your time.
Furthermore, it features an accurate first focal plane reticle that will remain valid at all magnification power settings. The reticle is specially designed for this functionality, featuring bullet drop compensation points and other holdover points to allow you to accurately estimate for things like wind speed/direction and elevation.
Speaking of wind and elevation, the scope comes with maneuverable and lockable windage and elevation adjustment turrets. These allow you to lock your zero position and dial it back immediately without ever looking at the dials themselves. An additional parallax adjustment dial completes the set for additional long-range accuracy.
For even more effectiveness in the field, the scope is totally waterproof and is made with durable materials from start to finish. The only downside, as mentioned, is its comparatively high weight of 30.3 ounces.
Pros:
Has an excellent reticle for long-distance hunting
Good eye relief at maximum power (3.3 inches)
Excellent and zero resettable adjustment turrets
Made with durable materials
Cons:
A little heavy for some users
Summary
The Gen2 scope above is a quality piece of equipment for .270 Winchester hunters that want something they can rely on for long-distance hunting time and again. It's also not too expensive when you consider all the excellent features it can bring to your next hunting expedition.
4. Vortex Optics Diamondback 4-12×40 SFP Riflescope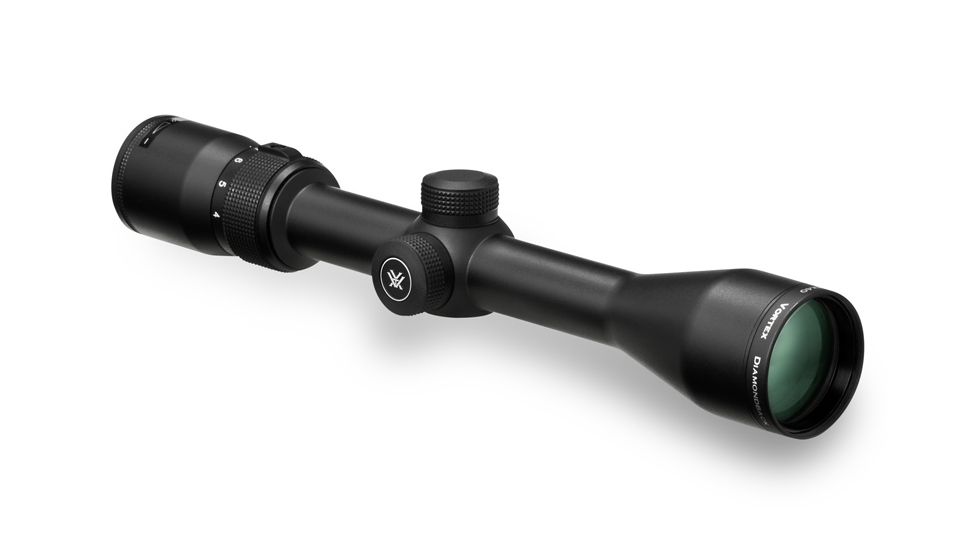 Check Price on Amazon Check Price on OpticsPlanet
Vortex Optics' Diamondback riflescope features a second focal plane BDC reticle, which makes it effective mostly for medium-range hunting. The magnification powers of 4x to 12x cement this fact, so it might be a good choice if you like to hunt up to around 1000 yards but not far past that point.
This very affordable scope features fully multicoated lenses that will provide increased accuracy, particularly in the low light hours of dusk and dawn. It also includes a fast-focus eyepiece, which will enable you to quickly focus on your target and make the most of the .270 Winchester cartridge's stopping power.
The scope also comes with metal-on-metal precision windage and elevation adjustment turrets, but these are unmarked and aren't the best on the market. More impressive is the precision glide erector system, which ensures that each magnification power swap you make will be smooth and instantaneous.
The scope, despite its price, is extremely durable and features a hard-anodized finish. It's weatherproof and built to resist a good amount of shock damage.
Pros:
Always has smooth swapping between magnification powers
Has excellent design and materials for durability
The lenses are multi-coated for excellent light transmission
Good reticle for medium-range hunting
Cons:
The turrets don't have markings and can't be instantly zero-reset
Summary
All in all, this hunting optic is a great budget-friendly choice if you primarily use the .270 Winchester for medium-range hunting at ranges between 300 yards and 800 yards or so. It's affordable and reasonable effective, even if its adjustment turrets could use a little work.
5. Leupold Mark 5HD 5-25x56mm Riflescope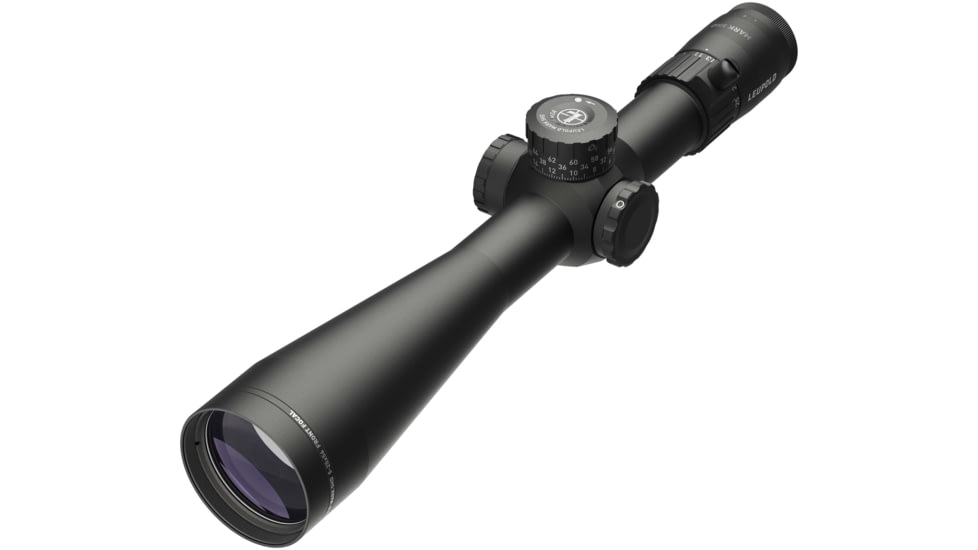 Check Price on Amazon Check Price on OpticsPlanet
Last but not least is Leupold's Mark 5HD rifle scope, featuring magnification settings between 5x and 25x with in-between options at factors of five. Add to that a 56 mm objective lens and it's clear that this is a scope designed for long-distance hunting and maximum precision.
The price reflects this focus as well, as it's one of the most expensive optics on the market at the time of this writing. Still, it's well worth the price given the quality first focal plane reticle that magnifies with the image. The reticle has several excellent bullet drop compensation hash marks you can use to accurately hit your hunting targets, even at +1000 yard ranges.
Fortunately, this optic also comes with good eye relief, which ranges between 3.58 inches and 3.82 inches depending on the magnification power. It also comes with Leupold's Twilight Max Light Management System described earlier, so you'll always have enough hunting light to get the job done, even during dusk and dawn.
The windage and elevation adjustment turrets add to its efficacy at a distance. You'll be able to put your .270 Winchester cartridge right where it needs to go reliably thanks to these capped, finger reset, and zero resettable adjustment turrets, which click with each turn so you never have to take your eye off the target. An additional parallax turret allows you to compensate for this variable (a key concern for long-distance hunting).
The scope overall has a matte finish to increase your stealth and it's totally waterproof and fog proof. It's one of the best scopes for .270 rifles no matter what inclement weather you may face.
Pros:
Has excellent zero resettable windage and elevation turrets
Made with durable, weatherproof materials
Has phenomenal lenses and maximum light transmission during dusk and dawn
The reticle is excellent for long-distance hunting
Cons:
A bit heavier than other rifle scopes, so it may unbalance your rifle
Quite expensive
Summary
The Mark 5HD riflescope is a top-tier piece of equipment for long-range hunting with .270 Winchester cartridges. Its design, special features, and reliability all make it one of the best Leupold scopes for .270 in the industry, even if it is quite expensive.
Conclusion
Ultimately, any of the above optics could be an excellent pick for your .270 Winchester. However, we'd heavily recommend checking out each of the optics in detail before making your final decision. Consider which will be the perfect companion piece to your rifle before buying and you'll be more likely to have an excellent experience as soon as you mount the optic on your firearm. Good hunting!