A gear that has completely changed the game of quick target acquisition in the last decade (Dagger Defense Red Dot Reflex Sight- DDHB) and has taken the market by storm is reflex sight. With the best reflex sight, you are capable to aim the targets significantly. Owning the perfect red dot reflex sight for your gear is exceptionally important for both target attainment and sighting.
The most significant qualities of a worthy reflex sight are that they should be light, should not add weight to your firearm and their optic should be quick to the eye that remains clear for both bright and dark conditions. The Dagger Defense DDHB Red Dot Reflex Sight is one such example of first-class red dot reflex sights available in the market. This high quality gear is available in an affordable price and is built of tough material with strong optics that can withstand all kinds of field conditions.
Design and Features of Dagger Defense DDHB
The Dagger Defense DDHB Red Dot Reflex Sight has a square shaped window which enforces red or green dot. It basically operates with two reticules that have four different patterns. It is designed in a way that the optic is capable to provide an array of diversified adjustments for brightness that varies from dim to light. The gear is highly durable, is constructed with aluminum that helps in withstanding any sort of condition.
An overview of the features of the Dagger Defense DDHB Red Dot Reflex Sight is given below:
The product comes with locking screws that help in adjusting sighting.
Has red and green dot with four position reticles.
The optic opening is 33mm and weighs 291 grams.
The field of view is 15.8m @ 100m for the optic.
The ergonomic design of the gear helps you save space for your other accessories and fits easily into most picatinny rails system.
The product is exceptionally durable but comes with a limited warranty only.
The other prominent factors of Dagger Defense DDHB are:
It is extremely hassle-free to install the optic on a rifle or even on a shotgun. However, with a little bit of rail space, the optic can also be installed on a big handgun. The optic is proficient enough to stand up to the recoil of almost any rifle, shotgun and even of handgun without the user having to change the position or losing the zero.
The Dagger Defense DDHB Red Dot Reflex Sight is literally one of the most top quality reflex sights that is suitable for AR15, AK47, M4, airsoft rifles and even for pistol with picatinny rail mount. The aluminum used in the construction of the gear make it fitting for even the hardest conditions.
It is the most budget friendly reflex sight with advanced quality. This product is great value for your money.
Frequently Asked Questions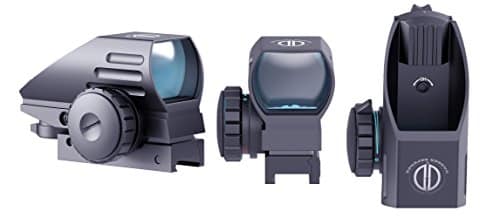 Q: Is this optic water resistant?
A: Yes, the optic is water resistant as everything has seals but the product is not water proof. It can be used in rain but shouldn't be submerged under water.
Q: Can be used for a target pistol or is it too big for that?
A: Yes, it can easily be used for a target pistol. The DDHB is smaller with lower profile as compared to other red dot sights, therefore, it fits perfectly.
Q: What are the dimensions of this product?
A: Here are the dimensions:
Aperture: 33mm
Field of view: 15.8m @ 100m
Weight: 291 gram
Length: 82mm
Rail: 22mm or 11mm
Q: Is the optic parallax free?
A: Yes, the optic is parallax free and provides you the chance of quick target acquisition proficiently.
Q: Does this sight endure heavy recoil without losing its zero?
A: Yes. Once you zero the optic in sight, don't forget to tighten the locking screw that is on the right hand of reflex sight. But, do not overtighten the screw else, you might have to feel resistance. The gear has the capability to stand up to heavy recoil but, you need to use the lock screw to keep the dot in place.
Customer Reviews
"I have been using this Dagger Defense DDHB Red Dot for my AR15 for the last seven months. It has proven to be worthy in several different types of lightning. I have used it in rough weather conditions and can easily say that this highly affordable and durable reflex dot is absolutely a champ! Highly recommended." – M. Jones
"The intensity control of the product is quite intact and the best part is it doesn't eat batteries. The lens has shown absolutely no imperfections at all and I have used Dagger Defense DDHB Red Dot Reflex Sight for more than a month now. Found it quite useful, durable and extremely affordable. Great value for money with exceptional functionality!" – J. Drake
Final Verdict
The DDHB Red Dot Reflex Sight is perfect for your, AK47, M4, AR10, AR15, and even for your airsoft sniper rifles. For an affordable choice, the Dagger Defense DDHB Red Dot Reflex Sight is just the kind of product you need.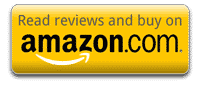 Check out 5 Best reflex sights for AK 47 here.